Welcome to the official homepage of
Lhasa Apso
BIS. Champion EL Minja's Thsang-Pa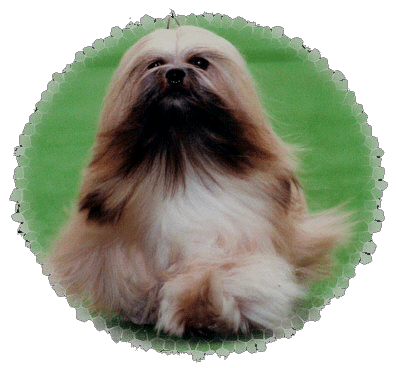 Welcome to the website of the great Lhasa Apso CH EL Minja's Thsang-Pa, as he is now retired from the dogshows, this website is designed for him.
When exploring his site, you can follow him through his fantastic career and life. This wonderful and great dog: is our one in a million.
At this website you will find info about his Champion Titles, Best in Shows , and special awards, how he lived his life in the show ring and at home.
You can read messages from friends and judges.
Thsang-Pa is one of a handful of Lhasa Apsos that hold the most awards in the history of the breed! He is bred and owned by
Mrs. Sophia van Tatenhove van Roosenbroek
Multi Best In Show Awards
Multi Best In Specialty Show Awards
67 Best of Breeds in 87 Dogshows
Top Lhasa Apso in Holland 2003-2004
Top Lhasa Apso in Belgium 2002-2003-2004
Dog of the Year Group 9 in 2004 in Holland and Belgium
Best in Show Awarded at the Specialty STG 2005
International, Dutch, Belgium, Luxembourg, German Champion
CHAMPION PRODUCING STUDDOG
Pra, Cataract, LL and HD free