Lhasa Apso

multi Champion

EL Minja's Thamina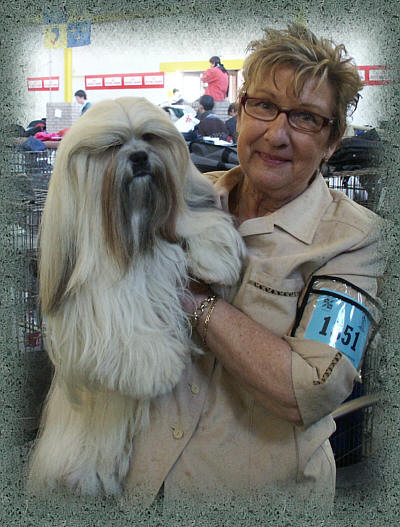 Group winner, Lhasa Apso Champion EL Minja's Thamina Amsterdam and Belgian Winster 05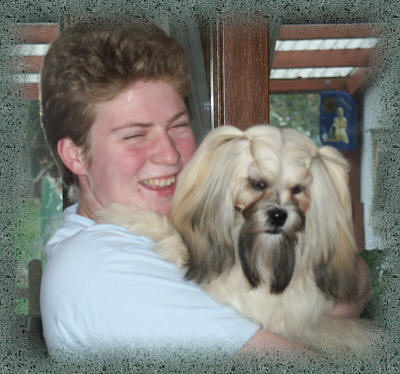 Thamina and Lia , close friends !

LUXEMBOURG 2006
CH EL Minja's Thamina
Res. BEST IN SHOW entry 4800 dogs !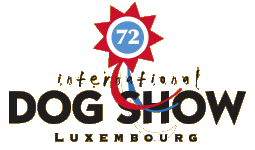 Best in Show judge Owe Germundsson
Marianne and Thamina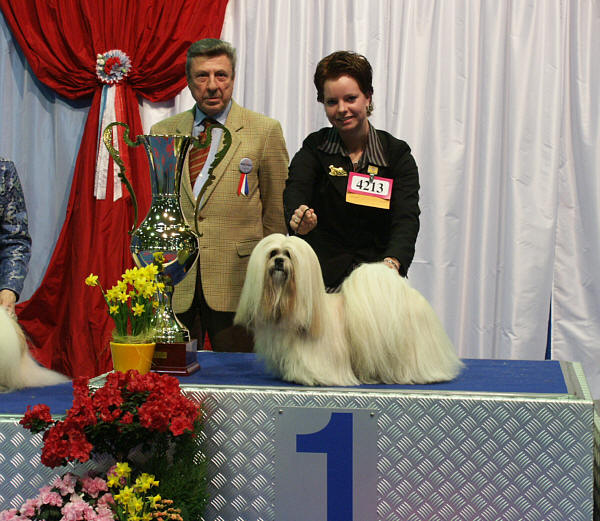 Group judge Giovanni Battista Tabo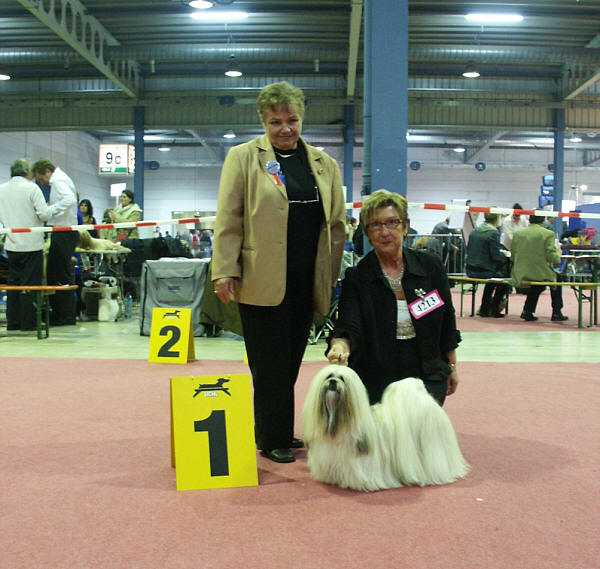 Breed judge Ingrid Ehold with breeder/owner Sylvia and Thamina

Zwolle International ChampionshipShow with an entry more then 2400 dogs.
EL Minja's Thamina obtained " Best In Group "placement
under Group 9 specialist judge Mr Peter Prins which also judged the breed.
Thamina just 24 months old finished Best in Show 8 on this great show!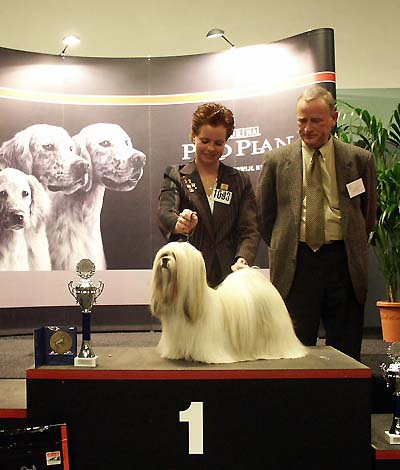 CH. EL Minja's Thamina and Marian, Best in Group & judge Mr Peter Prins