Lhasa Apso
CH.

Tn Hi Brick the Big Bang
Champion
Tn Hi Brick the Big Bang
American, Colombia, Venezuela and International Champion
Bundes-Sieger & Europa-Sieger
Best in Show Champion
res. Best in Show Dortmund Int.Dogshow
Sylvia with Champion Tn Hi Brick the Big Bang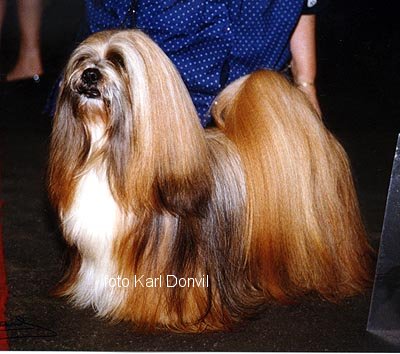 Sylvia with Lhasa apso Champion Tn Hi Brick the Big Bang winning Best in Show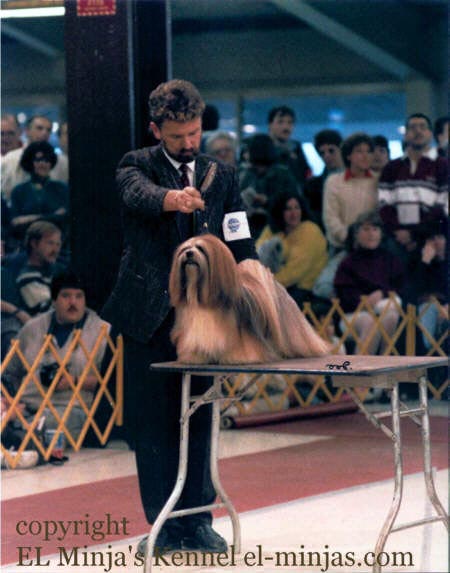 Dee Sheppard with Lhasa apso Champion Tn Hi Brick the Big Bang at Chicago dogshow in the 80th´s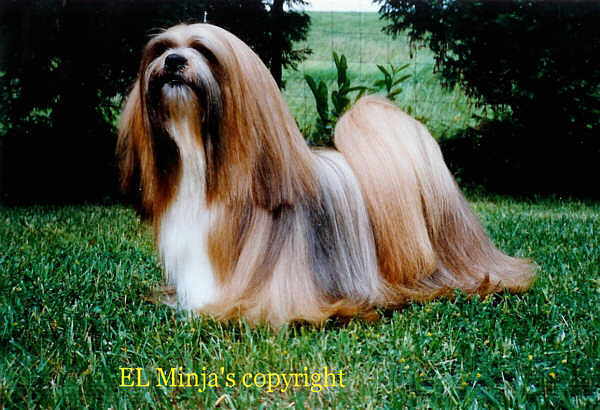 Champion Tn Hi Brick the Big Bang in our Garden
Tn Hi Brick the Big Bang is bred by Joyce Hadden New Jersey USA
¨TN HI kennel¨exported to Cecilia Franco in Colombia and imported by myself from Cecilia Franco in 90's which owned 2 Lhasa Apsos from me.
"Brick" was shown by his breeder Mrs Joyce Hadden at the Worlddogshow in Valencia '92 as a promise to the late Cecilia Franco.
Tn Hi Brick the Big Bang is only used for breeding by Cecilia and myself and two breeders in Holland, with limited breeding his influence is enormous!

His high quality tribute to the breed is still seeing today in Top Lhasas.
for any questions contact Frank