Best In Show again for Xivas!!!

New Champion titles again for BIS Multi

CH El Minjas Xivas he won BOB, CAC with Estonian and Baltic Champion. With this win Xivas has Xivas gained his 12.and 13. Champion title. "Estonian and Baltic" Champion winning the Group and Res. Best In Show. Breed judge on Saturday 31.03.2012 mr. Wim Wellens NL, Group judge; Mrs Inga Siil EST, BIS judge; Mrs. Lessi Tchistiakova Russia.

Breed and group judge on Sunday 01.04.2012 mr. Hans Almgren SE, BIS judge; Mrs Rita Kadike-Skadina LV and Xivas won Best In Show, His daughter CH Merriott's Cool Cat "Stella" BOS, CAC - New Estonian Champion.
Photos will follow...Congratulations to his owners Jette and Ole.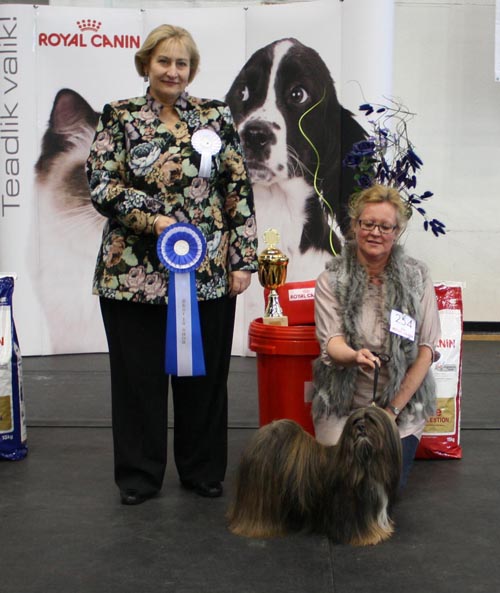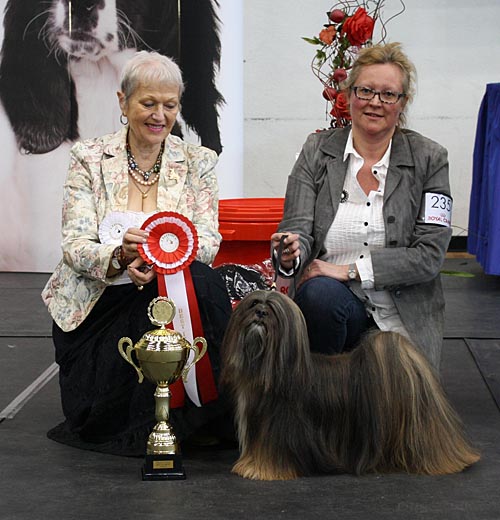 Res Best in Show and Best in Show for Ch EL Minja´s Xivas
with his owner Jette yeoman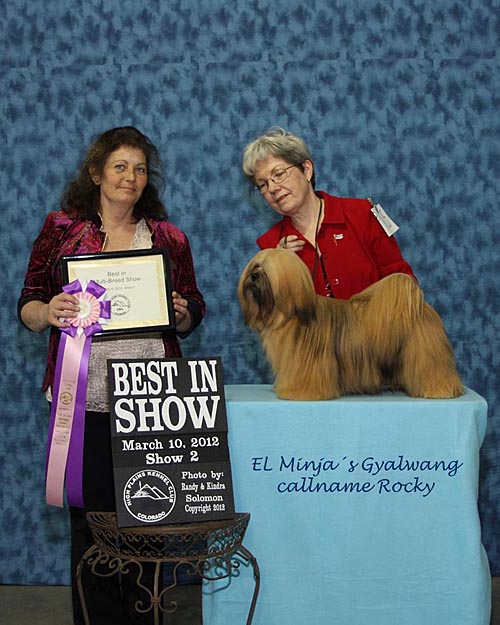 Best in Show at Aurora, USA
Best In Show for Rocky and Keyuri
At the HIGH PLAINS KENNEL CLUB Dogshow in Aurora, USA our Lhasa Apso EL Minja´s Gyalwang (aka Rocky) won Best of Breed, Best in Group and Best in Show! Thank you Fran and congratulations!
Israel, at the National Toy Breed club, EL Minja´s Gyaltso wins CW, J.CAC
EL Minja´s Keyuri wins CW, J,CAC, Best Junior, Best female Best of Breed and Best JUNIOR IN SHOW!
Breedjudge Mr Jean Blagino, France. Thank you Pazz and Yael!
EL Minja´s Keyuri winning BIS at the Toy Breed Club
with Pazz, congratulations.
Best in Show again for Champion EL Minja´s Xivas!