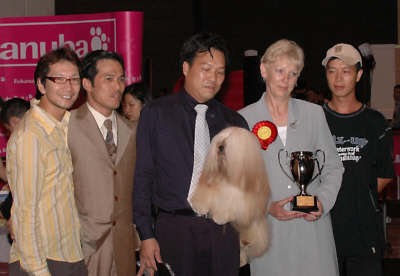 CH EL Minja's Twister Best in Group - Utility Group judge Mrs. Magi Henderson (U.K.)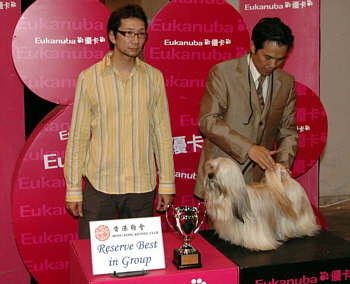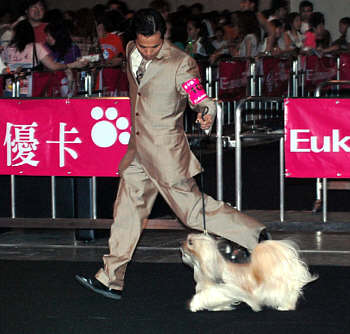 CH EL Minja's Nag-Po-Chen-Po - Reserve Best in Group
CH.EL Minja's Daisy best female.
CH.EL Minja's Twister and CH.EL Minja's Nag-Po-Chen-Po are the FIRST Lhasa Apso's in Hong Kong winning the Utility group and are proudly owned by Mr Andrew Wong
and Professional handeld by Mr.Rex Li and Mr.Jacky lai, Congratulations to Andrew,Rex and Jacky.
For the first time in the history of the Lhasa Apso breed a Lhasa Apso win utility group
in Hong Kong, China EL Minja's Lhasa Apso are the Top Lhasa 's in Hong Kong China!!!